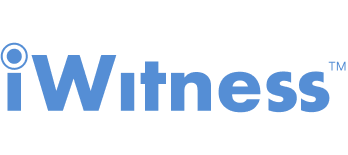 Forerunner of the future in cybersecurity.
Users sign in without credentials and without using their devices.
Assuring effective security from cyberattacks
and 100% privacy protection for the user.
An Intelligent, Autonomous Living Person Recognition
Access Control Software.
Legally Accurate and Socially Confidential.
Are you whom you claim to be?
The current state of network security.
The networks are vulnerable to false impersonation of a trusted entity.
Security breaches are still going unabated. A person's identity is the primary vector for attacks on companies' infrastructure. Hackers successfully shut down a pipeline for ransom and almost poisoned our water system in Florida.
In the news on 3/18/2023: "FBI: Ransomware hit 860 critical infrastructure orgs in 2022.
Learn More
Effective cybersecurity is not attainable until network access is reliably controlled.
The prevailing Identity Access Management technology is built on Relational DataBase technology with inherently EXPLOITABLE data files. Consequently, there is no upgrade path with current technology using personal data and image files.
A solution to positively Identify the enrolled live person seeking recognition for network connection.
Visual Multi-Factor, Autonomous Live Person Recognition.
A giant leap forward for Internet security. New technology offers DNA-grade person identification while guaranteeing verifiable GDPR-compliant privacy for the person's identity. This new technology allows only a live enrolled person to be connected and only as long as their visual presence is progressively confirmed
The Technology
Visual progressive observation of multiple biometric characteristics of a live person obtaining a complete Biometric Constant unique to that person.
The recognition process works without any Exploitable data, personal information, or user participation. Its accuracy is comparable to molecular DNA and will offer definite recognition of an enrolled person
A workable solution for reliable network security
We submit a technically viable, sustainable socially acceptable personal access control solution.
If Insider Threat Detection & Advancing Internet Security is in your sphere of concern and influence, we suggest considering our new technology. A giant leap from risk management and beyond the existing INDIRECT, Pass/Fail, Best-Guess conventional, and biometric person identification practices toward DIRECT live person in-presence identification.
About Us
Identify Security Software Inc. is a Cybersecurity Consulting & Engineering Enterprise. Our cybersecurity professionals' team researched and analyzed cybersecurity and Identity Access Control technology over the past seven years.
We are following the prevailing trends and the limitations of security technologies. Acquired, tested, and analyzed products and formed alliances with the best-of-breed in biometrics artificial intelligence and related technology leaders.
Identify Security Software Inc.
Address
Boca Raton, Florida
Phone Number
+1 (561) 244 - 2524
Identify Security Software Inc.
Designed and Developed by Abron Studio.
© 2023 Identify. All rights reserved.